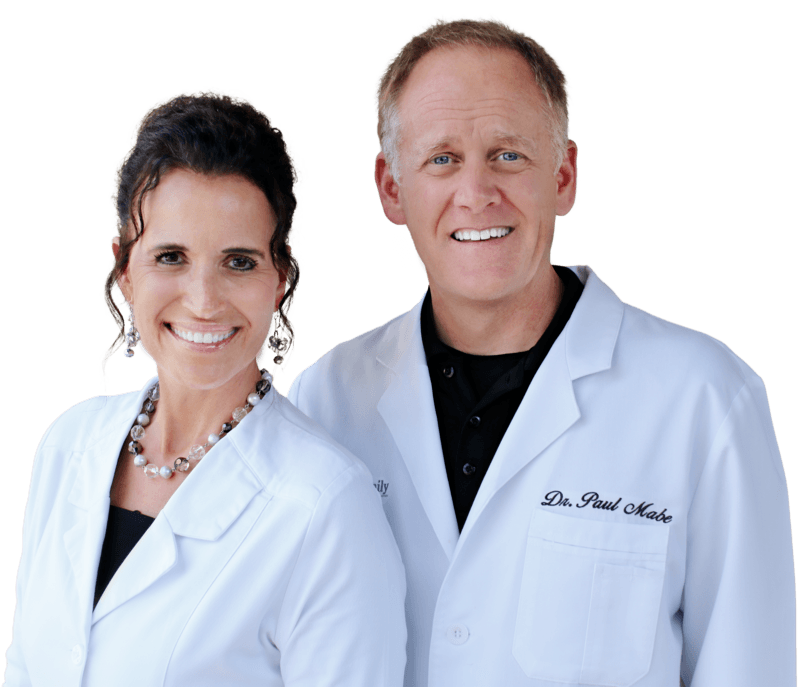 Biological Dentistry and Total Body Wellness
Dr. Paul Mabe is a Biological Cosmetic and Restorative Dentist.  He defines himself as an artist of the smile and a physician of the mouth.  He believes that your mouth is a gateway to total body wellness. Utilizing the safest available methods to restore teeth, he reinstates and restores dental and overall health.  His touch of compassion and attention to detail make him highly sought after and recognized in the community.
Yvette Mabe, RDH, is a practicing Holistic Dental Hygienist who also shares a passion for the biologic approach in treatment.  Working as a team, they understand issues and concerns their patients experience and focus on a biologic approach to help patients achieve smile rejuvenation, employing natural processes that minimize toxic load on the body.  Naples Family Dentist takes a holistic approach to dental health, treating issues that occur in the mouth and body by tackling the underlying root cause, whether it be poor nutrition, jaw under-development and TMJ, Sleep Apnea or environmental toxins.  Your oral health can affect how you feel physically, emotionally, and spiritually.  Up to 70% of chronic illnesses are linked to interferences in the mouth.  Our desire is to comprehensively design a treatment plan individually tailored to your health and your goals for your smile restoration and overall health.
Biological Dentistry in our office is Metal Free, Toxin Free and Natural.
Your health and well being are our priority.
Our Holistic and Biological Therapies Include:
Cosmetic Dentistry and Reconstructive Surgery
BPA- free Ceramic Fillings
Ischemic Osteonecrosis
Removal of Cavitations in the jaw bone
Extraction of Root Canal Treated Teeth
Sinus Lifts
Biocompatible Metal Free Zirconium Crowns
Biocompatible Materials Testing
Sleep Apnea and Growth Appliances
With a holistic approach to dentistry, you will find that maintaining health through the prevention and treatment of oral disease is a vital element of your overall health and wellness.  Your oral health plays a critical role in disease prevention, longevity, and healthier living.
We look forward to seeing you in our office, Naturally and Holistically!